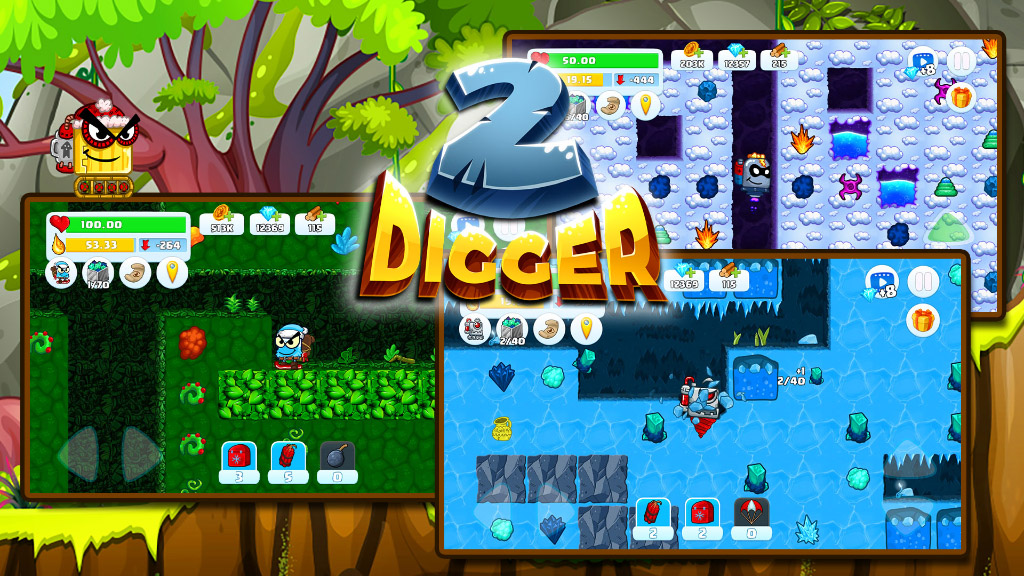 Digger 2 is the new version of the famous arcade game, in which you dig for precious minerals, diamonds and gold. You can build a base, improve your machines with plenty of different upgrades.
In this version you will be able to choose even more machines, dig more minerals and discover new worlds. New traps, monsters and more digging awaits!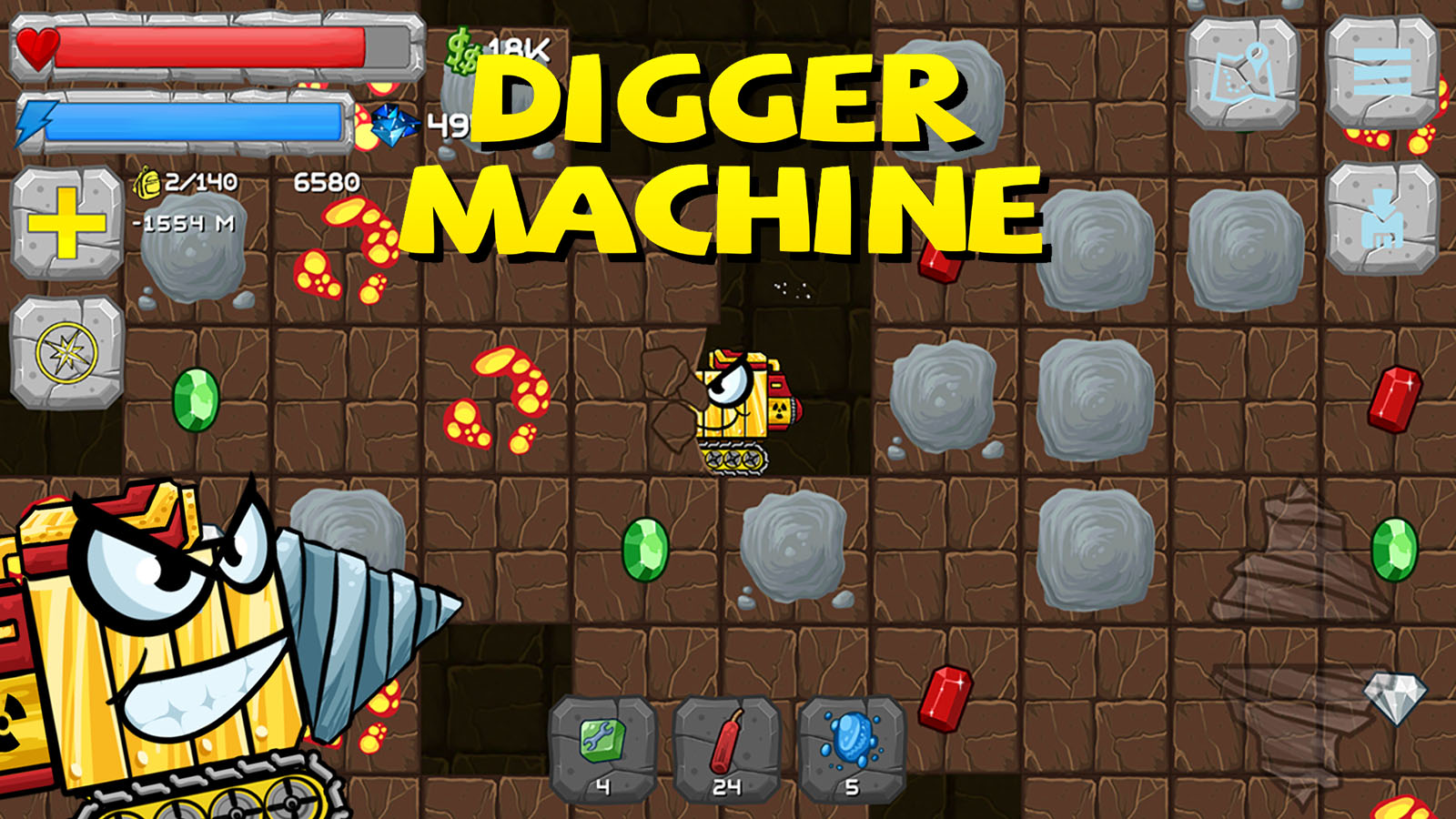 Digger Machine is an arcade game where you dig for precious and rare minerals like diamonds, gold..
Before achieving your goal, you can build bases, use items and improve your machine which will make your game easier!
Be the best miner and drill the most rare items!
Install now and find the most valuable of them all – Awesomite!
*** Over 3 million downloads Worldwide! ***