The Big day is finally here.
We have digged right through to Apple Store. Now all the gamers around the world who use IOS can enjoy Digger like the rest of their gaming brethren from Android Universe.
We hope to give as many gamers as possible a chance to fight against boredom with style, finesse, tactics and a well calibrated drill 🙂
Our IOS using fellows can count on the same gaming quality as those who have been playing Digger for some time now using Android.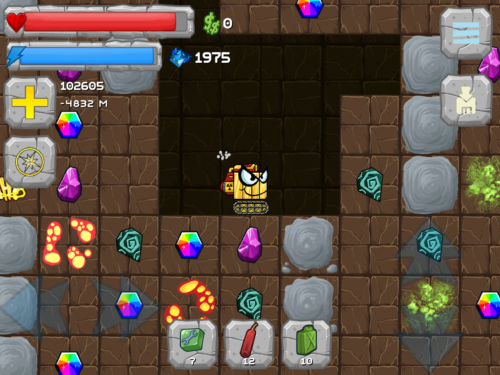 So, a little reminder what Is waiting for you in Digger on IOS:
Enhanced overall graphic design which allows you to emerge yourself into the gaming experience (and making you completely oblivious as time pass you by)

Lots of upgrades for your Digger Machine which will help you choose and use the best strategy for a job at hand (like finding the base spot, right beside the centre of the earth)

Evolution of Digger: with every upgrade bought, each machine will look different, so you can go crazy and customize them at will
Language options: if English isn't your main language, you can change it
Promise from us that we will make Digger even better in the future
We are looking forward for your feedback
Thanks for reading